Asia-Pacific Forestry Week (APFW2019)
June 15, 2019
INCHEON, South Korea – The Republic of Korea will be the host of the largest and most important forestry gathering in the Asia-Pacific region. The Asia-Pacific Forestry Week (APFW) 2019 will be held in Incheon, South Korea and will be attended by representatives from government institutions, development organizations, investors, academics, civil society, media, and the private sector.
The overall theme of the 4th Asia-Pacific Forestry Week (APFW2019) will be "Forests for peace and well-being." This is a reflection of the positive dimensions of forestry and a call on the proactive integration of forestry into the wider context of the environment, society, and sustainable development, under which economic, social, human and cultural dimensions are considered in a holistic manner.
This APFW2019, NTFP-EP is co-leading Stream 4: "Promoting responsible trade and markets" along with European Forest Institute (EFI) EU Forest Law Enforcement, Governance and Trade Facility (EU-FLEGT Facility), Food and Agriculture Organization and European Union FLEGT Programme (FAO-EU FLEGT Programme), International Network for Bamboo and Rattan (INBAR), The International Tropical Timber Organization (ITTO), Forest Trends, and World Resources Institute (WRI)
Stream 4: "Promoting responsible trade and markets" offers 10 events that will provide an overview of current actions, trends, issues, opportunities, partnerships, and policies in ensuring the sustainability of forest products trade and markets. Events will offer a deep dive into the dimensions of forest products trade, market, and technology initiatives and opportunities in the Asia-Pacific region. Specifically, the focus will be on: ensuring the sustainability of forest products (timber and non-timber); empowering community enterprises; promoting smallholder interests; exploring forests investment opportunities; improving synergy between FLEGT and other initiatives; developing integrated forest management approaches; and enhancing transparency in managing agricultural systems in forests.
Below are the scheduled events of NTFP-EP throughout the week: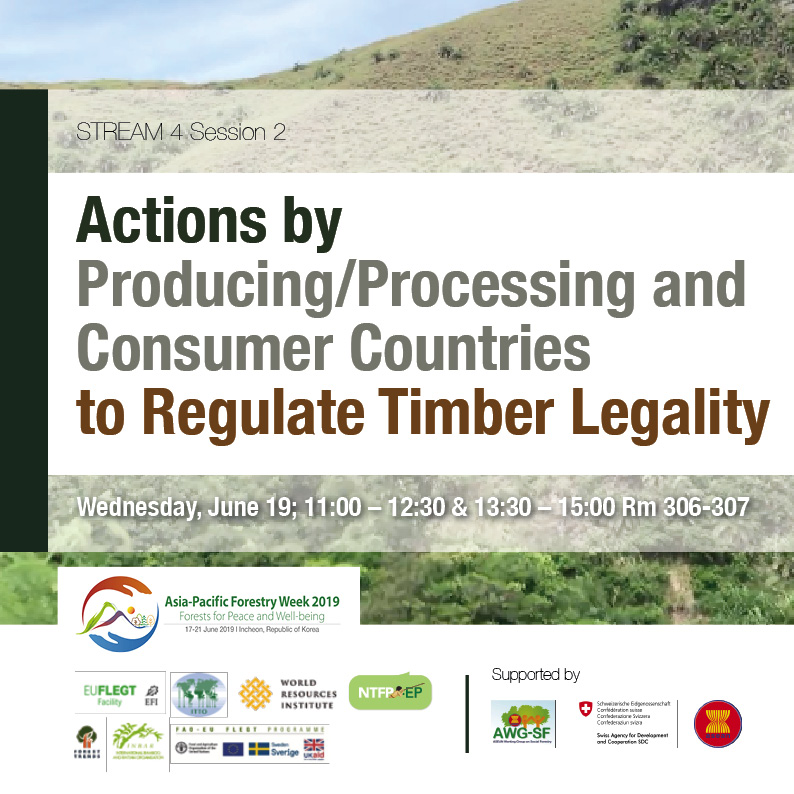 NTFP-EP is also co-organizing The CANopy Room (Culture and Networking space). The CANopy Room offers a space for participants to meet, hang out, and take a break from the intensive workshops and meetings while gaining knowledge and getting inspired by forest-friendly lifestyles under the overall theme of APFW 2019 "Forests for Peace and Well-being".
The CANopy is located at the back of the Exhibition Hall. Fourteen partners are collaborating on various events and exhibits showcasing how forests promote peace and well-being, through its four zones: (1) Wild Bar & Kitchen; (2) Wellness Hub; (3) Eco-Market Place; and the (4) Forest Interact Zone.
Drop by The CANopy room for fun activities and surprises from NTFP-EP, ESSC, IFSA, FAO, and other partners. The schedule is as follows:
RETURN TO LISTING