The Pastor Rice Small Grant Fund (PRSGF) – for Community-Based Forest Ecosystem Initiatives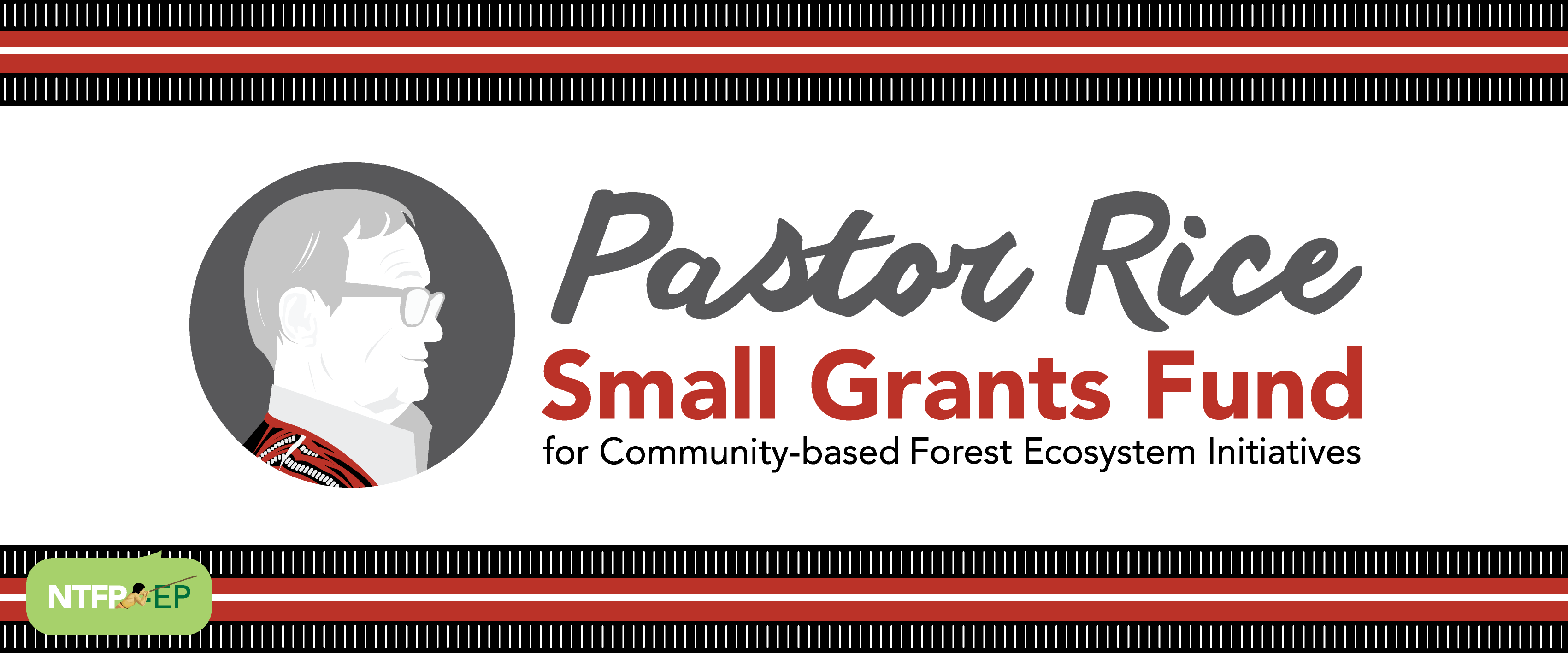 Initiatives supported by the PRSGF
In memory of Pastor Rice, the PRSGF facility aims to support community-based projects with themes that were close to Pastor's heart, especially in the field of forest conservation:
Community-based forest restoration; including incorporating NTFP species with larger tree species.
Sustainable NTFP management including resource management and sustainable utilization.
Traditional ecological knowledge in sustainable forest management and food security. Involvement of the youth is especially desirable.
Customary land rights and ancestral domain recognition to secure long term incentives to conservation.
Advocacies against development aggression, especially in forest areas with high conservation values.
This overall grant window will be made accessible to more communities in forested areas throughout Asia including the countries of NTFP-EP partners such as Cambodia, India, Indonesia, Malaysia, Philippines, Vietnam and possibly other Mekong countries.
NTFP-EP thanks Broederlijk Delen, Both ENDS/Rich Forests, Ecosystem Alliance, IUCN- National Committee of The Netherlands (IUCN-NL) and the Samdhana Institute for initial contributions to the fund. NTFP-EP continues to accept donations to the fund.

Starting in 2016, the PRSGF has received funding from the Global Alliance for Green and Gender Action (GAGGA), a global program lead by international women's funds and rights based organization, FCAM, Mama Cash and Both Ends. In this regard, PRSGF opens it call for proposals.
GAGGA-PRSGF shall be in line with the GAGGA vision and will aim to strengthen capabilities and unify grassroots groups to lobby and advocate for women's rights and environmental justice agendas.
GAGGA's long term vision is
a world in which women can and do exercise their rights to
water, food secuirity and a clean, healthy, and safe environment.
GAGGA-PRSGF aims to catalyze and support activities that will build up and strengthen the capacity of local organizations, with stronger focus on women in conservation, food security and health, and sustainable resource use and livelihood.
GAGGA-PRSGF will be made accessible to more communities within the wider NTFP-EP network in forested areas throughout Southeast Asia. The call is open to partner and non-partner community-based organizations (CBOs) primarily in its country networks in Cambodia, Indonesia, and the Philippines, and extends also to its network in Malaysia and Vietnam as well as in expansion areas/countries, such as Lao PDR and Myanmar.
For instructions on how to apply, click on the downloadable forms below. Email completed application forms to grants@ntfp.org.
Downloadable forms: