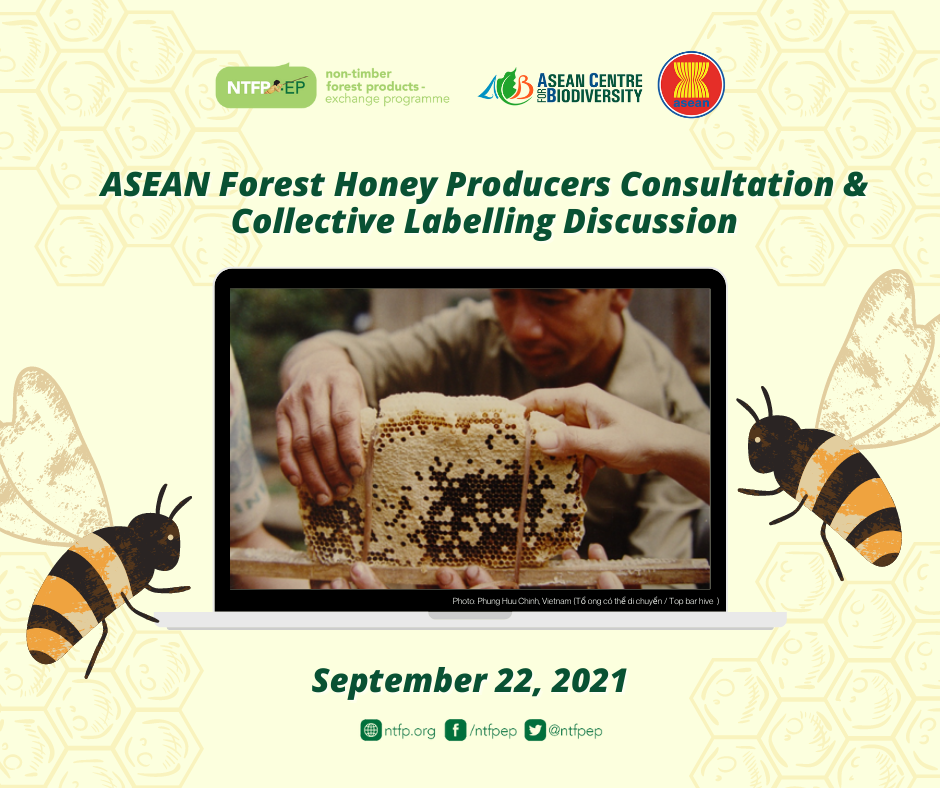 How doth the little busy bee
Improve each shining hour,
And gather honey all the day
From every opening flower!

How skillfully she builds her cell!
How neat she spreads the wax!
And labors hard to store it well
With the sweet food she makes.
— Excerpt from 'How Doth the Little Busy Bee' by Isaac Watts
Be(e)lieve it or not
Think of the apple you ate for breakfast paired with honey drizzled bread, or maybe the pumpkin soup you had for dinner, these are examples of healthy meals that give us nourishment, which is all possible because of bees. Bees are pillars of human health and food security. In fact, they pollinate thirty-five percent (35%) of all crops and plants. Bees also provide livelihoods for farmers and honey gatherers.
Presently, declining bee populations are gravely affected by human action, climate change, parasites, loss of habitat, and a variety of threats. This situation sets the stage for initiatives like the Madhu Duniya (Translation: A World of Honey), the crafting of the ASEAN Guidelines on Sustainable Harvest and Management Protocols for select NTFPs, and the recent Apis cerana workshop.
Here we highlight the story of the ASEAN Forest Honey Producers consultation and Collective Labelling discussion, held last 22 September 2021, co-organized by NTFP-EP Asia and the ASEAN Center for Biodiversity (ACB).
On your marks!
The program began with opening remarks from Dr. Luu Hong Truong (NTFP-EP Vietnam, Southern Institute of Ecology), where he talks about the value of honeybees, the pressing issues that exist, and the vision of expanding bee products while improving product quality and camaraderie throughout the ASEAN.
Crissy Guerrero (NTFP-EP Asia) then gave an introduction to the NTFP-EP network and an overview of honey and beekeeping history. The spotlight of this topic was the history and present development of the Forest Harvest Collective Mark (FHCM).
The FHCM is a labeling process that interweaves sustainability with holistic values. What started in 2013 has now bloomed into a collective mark that has its first pilot testing in Sumbawa, Indonesia. Through the efforts of NTFP-EP and programs like the ACB's BBPs (Biodiversity Based Products), the FHCM aims to collaborate with stakeholders from all over Asia to share insights and work together towards achieving long-term outcomes of sustainably sourced high-quality honey.
A Tale of Two Bees
The following topic was the Introduction of emerging standards and protocols for Apis cerana honeybee by Dr. Phung Huu Chinh (Mountainous Bee Development Centre).
Dr. Chinh shared the five systems of production with Apis cerana which includes honey gathering and various types of beekeeping (sedentary and migratory). He then recounts the results of the rich discussion from the Apis cerana Expert Consultation and Workshop last August 20, 2021. The consultation yielded six vital themes such as the Threats, Legality, Traceability, Sustainability, Good Quality, and Socio-cultural & Ethical of Apis cerana honey.
The conversation continued with Diana San Jose (NTFP-EP Asia) sharing an Introduction to the FHCM Apis dorsata standards and protocols and self-assessment form. The three main parameters mentioned in the form are (1) Origin, (2) Quality, and (3) Sustainability which is observed in various on-site stages of harvest. Organoleptic tests, laboratory tests, and the processing & bottling methods are verified to ensure that FHCM standards are met.
Bee Talk! – Open Forum
Participants from all over Asia mainly Vietnam, Laos, and Cambodia had rich interactions during the open forums held in between the main topics.
Sugar, Honey, Honey
A question asked by a participant on honey quality sparked a discussion on crystallization. Dr. Chinh and Eric Guerin gave insights into the mystery and misconceptions on honey crystals.
One key learning from the experts: just because honey crystallizes does not mean it is 'fake honey'. Crystallization is a natural process affected by temperature, the type of flower, sugar content, and water content. Honey can crystallize, some more than others, and this is caused by the amount of sugars in the honey (specifically the sugar called 'glucose') which makes the crystallization process faster.
The Dangers of Hybrids
Dr. Chinh stresses that the import of queen bees should be avoided as the genetic diversity of bees could be negatively affected along with competition with local bees and reduced native biodiversity. While Eric Guerin shares the example of Europe losing their native bees and the consequences of imported bees. He cautions by saying "on the short term we may produce more honey, we may be happy (with imported queen bees) but in the longer term, we might cry."
Make a Beeline to Align
The FHCM aims to align with the PGS (Participatory Guarantee System) process as both have complementary processes.
Certifications like the FHCM takes time, money, and energy. One may ask, why do we do this? Eric Guerin notes that the honey market is global and the 'honey' often offered in these markets are laced with pesticide, and often takes little notice of fair trade and sustainability.
Femy Pinto (NTFP-EP Asia), during her closing remarks, called the FHCM "an emblematic representation of the product", it signifies integrity along the value chain and provides the comfort that the honey products that consumers buy are high quality, sustainably sourced, and traceable.
The program ended on a hopeful note with rich and buzzing discussions and a sense of excitement moving forward with various initiatives while fostering connections and conversations throughout Asia and ASEAN.
---
Article by Grant Barraquias, for NTFP-EP Asia.
The ASEAN Forest Honey Producers Consultation and Collective Labelling Discussion is part of an ongoing discussion that will continue this 13-14 October at the CBNE Forum 2021: A Season of Learning. Visit www.forestharvestforum.com to learn more about the event.