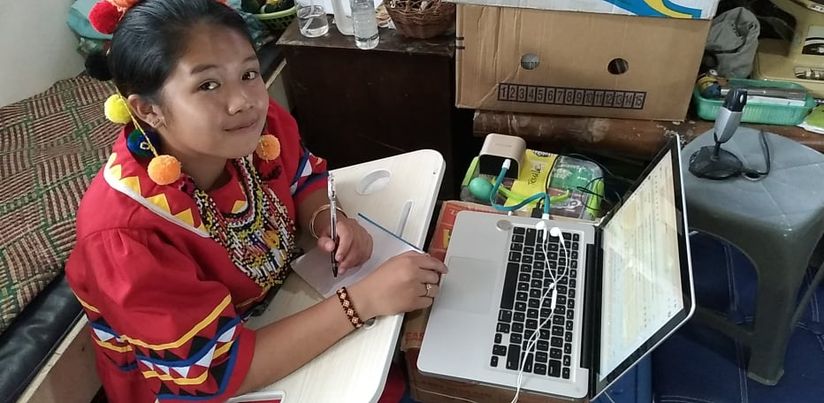 Indigenous and local youth campers from Malaysia, Cambodia, Myanmar, Philippines and Vietnam gathered for the first virtual regional forest camp last December 11, 2021 and January 8, 2022.
Through the event, the youth participants identified their aspirations, visions and proposed activities. Josefa Cariño Tauli of the Global Youth Biodiversity Network discussed international policies and programs to support indigenous peoples and while Chandra Tripura of the Asia Indigenous Peoples Pact talked about the current situation of indigenous and local youth in the ASEAN region.
The campers also participated in skill shares for photo advocacy, spoken word poetry and natural dyeing during the first day of the camp.
On the second day, the youth from the different countries shared their existing programs to support youth empowerment. The virtual campers shared various issues and challenges such as access to basic needs like food, health and quality education, future job opportunities, unsustainable practices, land tenure, livelihood, discrimination, and the recognition of youth voices and their rights.
Forestry students from the University of the Philippines Los Baños also held a virtual campus tour specifically in the College of Forestry and Natural Resources located within the forests of Mount Makiling in Laguna, Philippines. Campers were also treated to the photo contest entries and the spoken word poetry performances from their fellow youth participants.
"It is time for us to join together and take part in conserving our environment and the development of the culture of our communities. We must show that we are worthy of being called the true hope of the nation," said Monitte Lantas of Nagkakaisang Kabataang Katutubo ng Narra from Palawan, Philippines in her winning Tagalog-language spoken word poetry piece.
The event is part of NTFP-EP Asia's focus on youth engagement and empowerment as one of the organization's new thematic areas. Engaging the youth now is key to the future security of the conditions of forests and the indigenous peoples and local communities that depend on forest resources. The youth camp was held virtually through Zoom amid safety concerns and travel restrictions due to the ongoing COVID-19 pandemic.