Representatives of the consortium partners of the Green Livelihoods Alliance (GLA) trekked through the Tinipak River and Rock Formation in the Sierra Madre mountain range in Rizal province, Philippines last 18 September 2023 as part of a visit to the ancestral domain of the Dumagat-Remontado indigenous group.
The GLA representatives traveled to the Philippines to a conduct a Mid-Term Review from 19 – 21 September 2023 in Antipolo, Philippines (west of Manila).
On the morning of 18 September, prior to the meeting proper, the GLA representatives went to the jumping off point at Dumagat Village, a small cafe and restaurant operated by the local Dumagat community. After a brief trek and a dip in the river, the representatives returned to the cafe for lunch where indigenous and local food were served.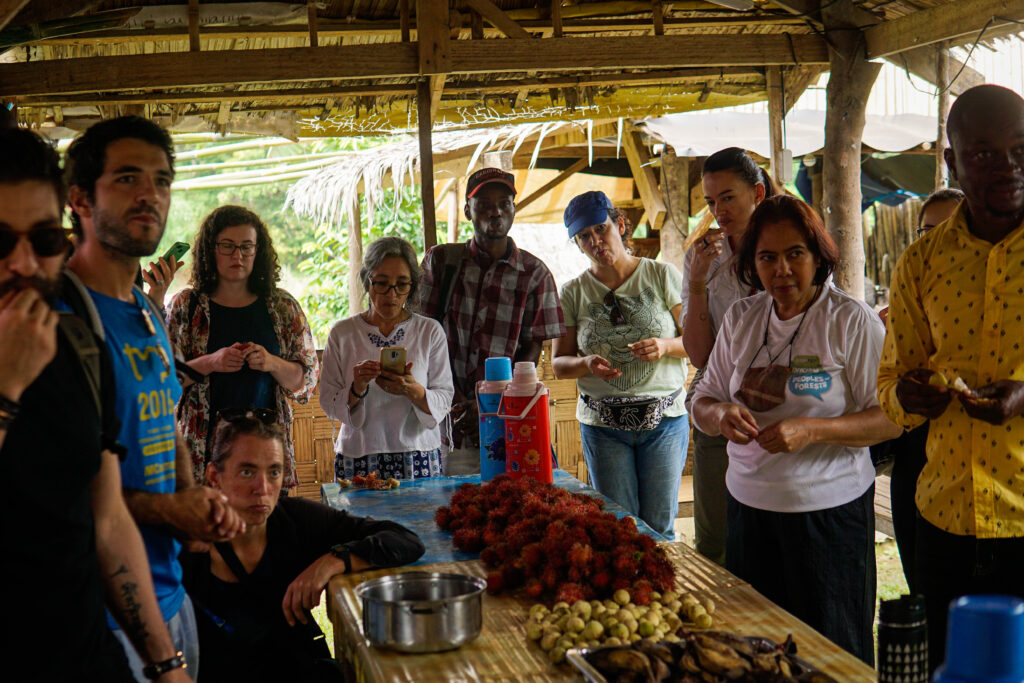 One of GLA's working landscapes, the area around Mt. Daraitan as well as its natural resources and biodiversity is currently under threat from the proposed construction of the Kaliwa Dam project.
On the afternoon of the same day, the indigenous leaders as well as women and youth representatives discussed their struggle to uphold their rights and their legal battles with the Philippine government in order to preserve their indigenous territory and their way of life.
The indigenous leaders expressed their gratitude for the vital financial and technical support provided by GLA and its country partners to support their legal case, while the international partners expressed solidarity and affirmed continuing support to the indigenous community.
The Mid-Term Review proper began the following day on 19 September at the scenic Eugenio Lopez Center in Antipolo, where multiple discussions and workshops were conducted over the next three days. The review concluded on 21 September.
The Green Livelihoods Alliance is an international alliance composed of Gaia Amazonas, IUCN NL, Milieudefensie, NTFP-EP, SDI and Tropenbos International, with Fern and WECF as technical partners.