PRESS RELEASE
The Save Palawan Movement and the Green Livelihoods Alliance strongly denounce the harassment inflicted by Ipilan Nickel Corporation (INC)'s security forces last April 14, 2023 against local residents of the municipality of Brooke's Point in Palawan island in the Philippines.
Security forces of mining giant Ipilan Nickel Corporation (INC) harassed local residents of Brooke's Point, Palawan, physically removing a number of individuals, including women and senior citizens, from their peaceful human barricade while protesting INC's mining operations on Friday.
After being dragged in the mud by security guards, the six residents of the barangays (villages) of Aribungos, New Panay Maasin, and Ipilan in Brooke's Point, Palawan, were brought to the local police station, and then transported to Puerto Princesa city on April 15, Saturday.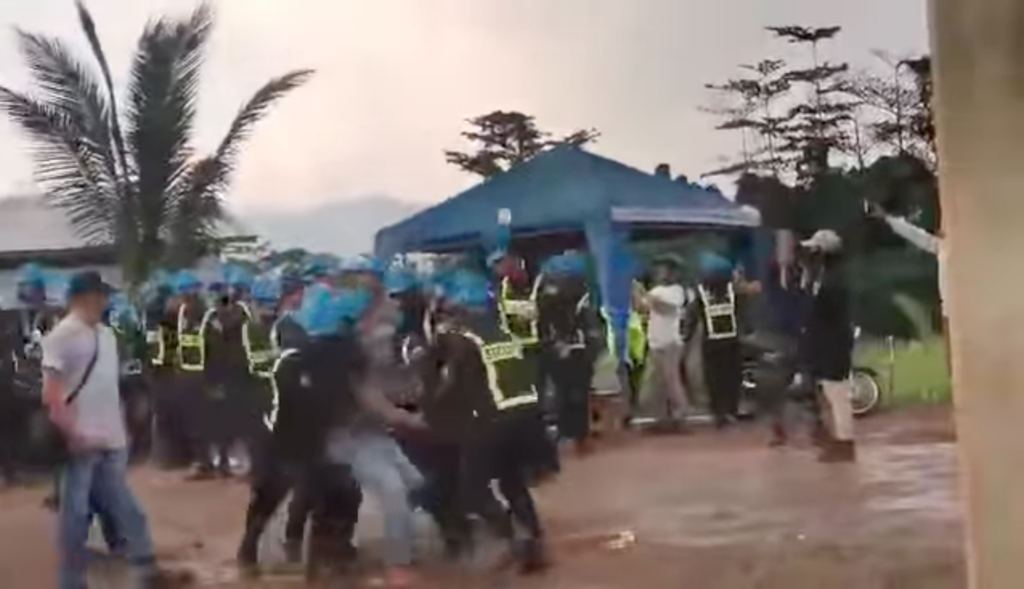 Brooke's Point residents, composed of local community members, farmers, fisherfolk, indigenous peoples have long expressed strong local opposition to INC's continued operations – that continue even without local government permits. One of the residents said, "Isa lang hinihingi namin, Mayor's Permit. Wala namang maibigay… Ipinaglalaban lang namin ang karapatan namin bilang katutubo sa kalikasan." (We only ask for one thing, the Mayor's Permit. They cannot even show it to us… We are merely fighting for our rights as indigenous people living with nature.)
The 53-day Barikada ng Bayan (People's Barricade) is an ongoing human barricade in front of the INC mining site, built by the residents of Brooke's Point to prevent nickel ore from being transported out. It is an expression of peaceful resistance against mining, one that is supported by the local government. Yesterday, INC was already served a Cease and Desist Order by the Brooke's Point local government. In a local radio interview last night, Brooke's Point Vice Mayor Mary Jean Feliciano said, "Bayani sila para sa atin, and yet sila pa ang madedemanda. At ngayon daw ay ikukulong sila."
INC's continued mining exploration of Brooke's Point's forests threaten livelihoods, sources of food and clean water, and ways of life of local residents, farmers, indigenous peoples, and fisherfolk.
INC mining operations in Brooke's Point are wrought with irregularities, lack of public consultation, and government permits – including operating within old-growth forests, known as the 'core zone' or 'area of maximum protection' under Palawan's special zoning system, the Strategic Environmental Plan (SEP) Law; illegal construction of the causeway without public consultation, no free, prior, and informed consent from the Pala'wan indigenous peoples, and no permits or endorsement from the Sangguniang Bayan (municipal council) and the Brooke's Point local government.
---
For inquiries, please contact: Belle Reyes (+639273366369)